PCBA customers evaluation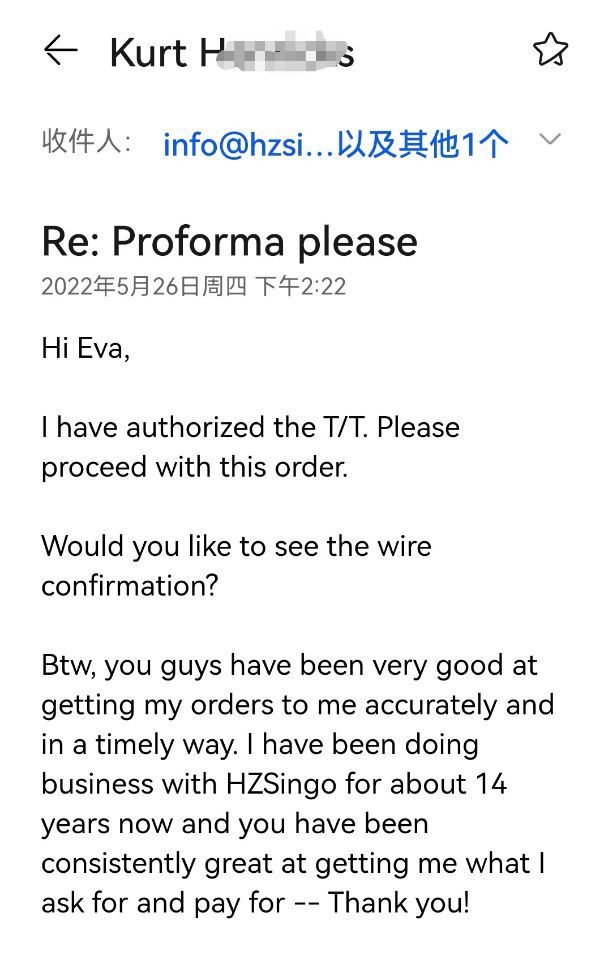 PCBA customers evaluation
I have authorized the T/T. Please proceed with this order.
Would you like to see the wire confirmation?
Btw, you guys have been very good at getting my orders to me accurately and in a timely way. I have been doing business with hzsingo for about 14 years now and you have been consistently great at getting me what I ask for and pay for -- Thank you!
Kurt